What is MT2 consulting service?
MT2 Consulting service is an innovative solution to help our customers moving forward to the next step. We create added value based on :
One of MT2's aims is to share our expertise and knowledge, in order to assist our customers. For this reason, the consulting service we offer is fully adapted to your needs and sector of activity.
We support you in optimizing your testing and product development. We bring our expertise looking at the results of your test and the capture of the protocol layers/data.
The MT2 team has different areas of expertises. In fact, our 10+ years of experience allows us to master several fields:
What are MT2 consulting benefits?
MT2 consulting offers a comprehensive portfolio of tools and services for product development, tests and network deployment. It helps you to understand and highlight the issues.
Furthermore, it's important to note that MT2 has been an active member of the Broadband Forum since 2009. This forum has published around 200 adopted standards during the last 25 years. MT2's products are today used by the LANPark, the officiel ONU certification laboratory and also by several telecom companies all over the world.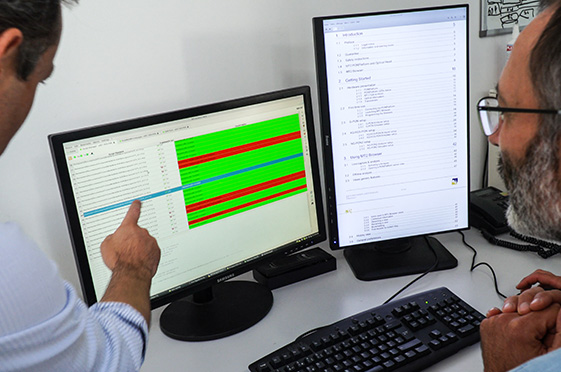 In addition to MT2 expertise, here are the benefits of MT2 consulting services in a few words:
How can I access the MT2 consulting services?
It's very easy! You just have to submit your queries or project to our team. Then, our consultants will reply to you. Note that our consulting services are flexible and also that we adapt ourselves to your agenda.
The relation between LAN and MT2 started more than 15 years ago. The professionalism of the team and its responsiveness when needed were always there ! This was especially the case when we launched the BBF.247 certification program for G-PON ONU: MT2 provided a robust and flexible OLT-emulator […]